Reed Chrysler Dodge Jeep Ram
is located a 30-minute drive north on I-29 from Platte City, MO, making it an ideal location for residents of Platte City to purchase new or used vehicles. We keep a large selection of cars, both new and used, on our lot. Platte City residents value our auto dealership due to the numerous makes and models we sell, as well as our customer service values and dedication to quality. Whether in the form of friendly and honest service or a high-quality pre-owned and certified vehicle, quality is essential to us. We don't value commissions. Instead, our team listens to you and finds a car fitting your needs and wants. Once you've decided on a vehicle, we begin the process of sending you on your way by finding a friendly loan. Make the drive to Saint Joseph, MO and get started today.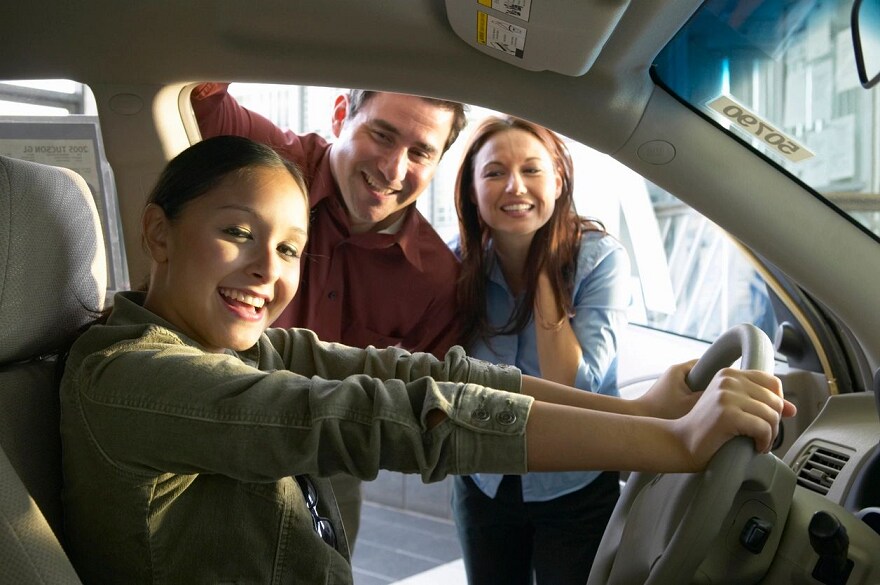 Come to Our Lot to Take a New Car for a Test Drive
If you're ready to upgrade to a new vehicle, or if your old automobile has significant issues, then you can't go wrong with one of the offerings on our new car lot. We sell Chrysler, Dodge, Jeep, and Ram vehicles, meaning we're able to provide the right car for the right person. Because our manufacturing partners are committed to making quality vehicles, we match their dedication with some of our own. We always have a sales team on hand to help you figure out which make and model is right for you and your budget. For instance, if you tell us you need something reliable for daily commutes to and from work, we might suggest a Chrysler 300. If you want something flashy, we've got Dodge Challengers on hand. For families, a Chrysler Pacifica or Jeep Cherokee might be the perfect fit. You can check out our online
new car inventory
and contact us if you see something you like. 
We've Got Affordable and Quality Used Cars for Sale
For those who desire an excellent vehicle without the price tag of a new car, Reed Chrysler Dodge Jeep Ram has a wide selection of
used cars
from a variety of manufacturers. Just as with our new car lot, visitors can expect an attentive sales representative to guide them towards a vehicle matching what they need most. We carry used and certified pre-owned Chrysler, Dodge, Jeep, and Ram vehicles, but we also have cars from Honda, Toyota, Ford, and more. If you need a little more security from your used car purchasing experience, then be sure to check out our certified pre-owned options. These vehicles are tested for quality and safety according to rigorous manufacturer standards, giving you enhanced peace of mind.  
Contact Reed Chrysler Dodge Jeep Ram Today
Platte City, MO residents appreciate the ease of visiting our dealership. It comes in handy when it is time to purchase a new vehicle. We like to take it a step further, which is why we offer robust
parts
and
auto services
departments. Each is stocked with well trained and knowledgeable staff members who understand the vehicles they work to repair. Each department enables us to grow our relationship with you well beyond when you leave our lot with your new or used car. To learn more about our service and parts department or our dealership in general,
contact us
today.